CD Dyna Cee

2012 AQHA Sorrel Stallion • CD Lights x ARC Dyna Cee • 5 panel N/N
For two years, we had been looking for a "cow horse stud" that could meet our high expectations as far as pretty headed, ample bone, good feet and balance, which we were finding was a hard combination to find in the modern bloodlines of the cow horse world. We had seen a few CD Lights offspring that we felt fit this mold, but had not been able to get our hands on the right one, until Luke found "Lights" in the Snaffle Bit Futurity Sale in Reno in 2013. He was drawn to him in the round pen by his look and movement, and was further impressed when he realized how he was bred. When Luke brought him home, we were also impressed. He met the high expectations we held and we were so excited for his future. Luke started him in January 2014 and took him to the 2015 NRCHA Snaffle Bit Futurity. He was a favorite going into the futurity, however, did not make the finals due to tough luck with a cow in the herd work. As disappointing as that was, we were so impressed by his athleticism, work ethic, expression on a cow and willingness to give his all each time he is under saddle, whether it be in the show ring or at home. He currently is an AQHA point earner in 10 events including, working cowhorse, tie-down roping, heeling, heading, reining, ranch riding, cutting, performance halter, poles and barrels. He has $22,000 LTE in NRCHA, $1500+ LTE in NRHA, and $4000 LTE American Rope Horse Futurity. He is a 9X AQHA World Show Qualifier and 2017 AQHA Superhorse Contender. He was 12th Place in the Jr. Heading at the 2017 AQHA World Show and earned his AQHA Open Superior in 2017 as well. We had our first foal crop out of Lights in 2017 and we were beyond impressed with their natural balance, build and cuteness!
Accomplishments
AQHA Performance ROM Reining
AQHA Performance ROM Working Cow Horse
AQHA Performance ROM Heeling
LTE $26,569 NRCHA, NRHA, ARHFA
168.5 AQHA points in 10 events
2016 Working Western Celebration Cow Horse Derby Champion
2016 South Dakota Stallion Stakes Derby Champion
2016 AQHA World Show Qualifier Reining & Working Cow Horse (Level 3)
2016 NRCHA World Show Qualifier in Open Hackamore
2017 Open All Around Champion Black Hills Stock Show
2017 Reserve Champion Open Derby Loveland, CO
2017 3rd Place Open Derby Working Western Celebration
2017 3rd Place Open Derby SDRCHA
2017 Reserve Champion South Dakota Stallion Stakes
AQHA Open Superior Heeling
2017 3rd Place American Rope Horse Futurity
2017 AQHA World Show Qualifier in Working Cow horse, ranch riding, Jr heeling, Jr heading, Jr Reining, and poles
2017 AQHA Super Horse Contender
2017 AQHA World Show 12th Place Heading L3
2017 AQHA HONOR ROLL
5th Place Jr. Tie Down Roping, 8th Place Heeling, 10th Place Cow Horse
2017 SDRCHA Jr. Cowhorse of the Year
Pedigree

Video Links
https://www.facebook.com/hockensonquarterhorses/videos/1088288071296849/
Sire of the 2019 IQHA Ranch Horse Futurity High Point Yearling and High Point Two Year Old!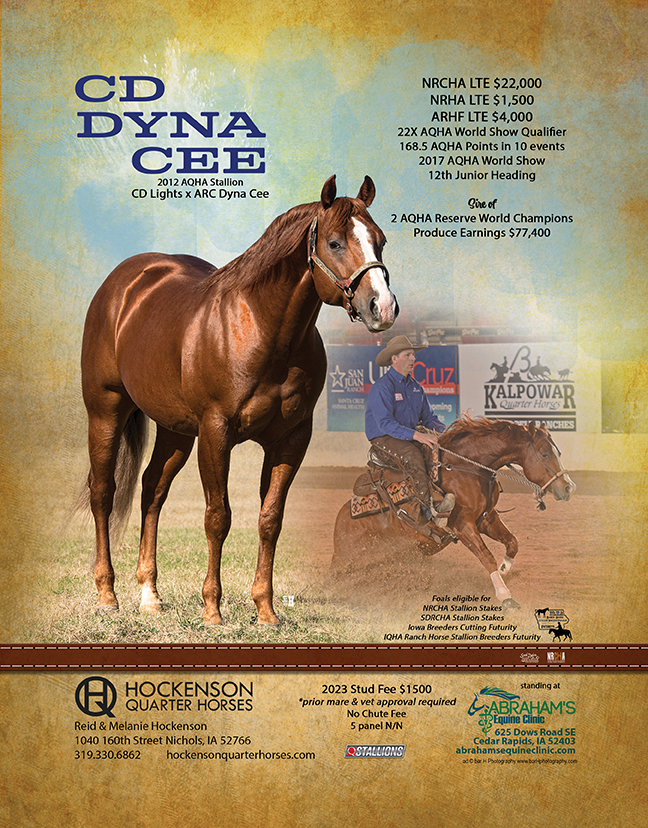 Standing at Abraham's Equine Clinic • Cedar Rapids, Iowa
2023 Stud Fee $1500 • no chute fee • & frozen semen available
*prior mare & vet approval required
Foals eligible for South Dakota Stallion Stakes, Iowa Breeders Cutting Futurity and Iowa Quarter Horse Ranch Horse Futurity.
CT Show Me Your Guns
2021 AQHA WORLD CHAMPION SENIOR HEADING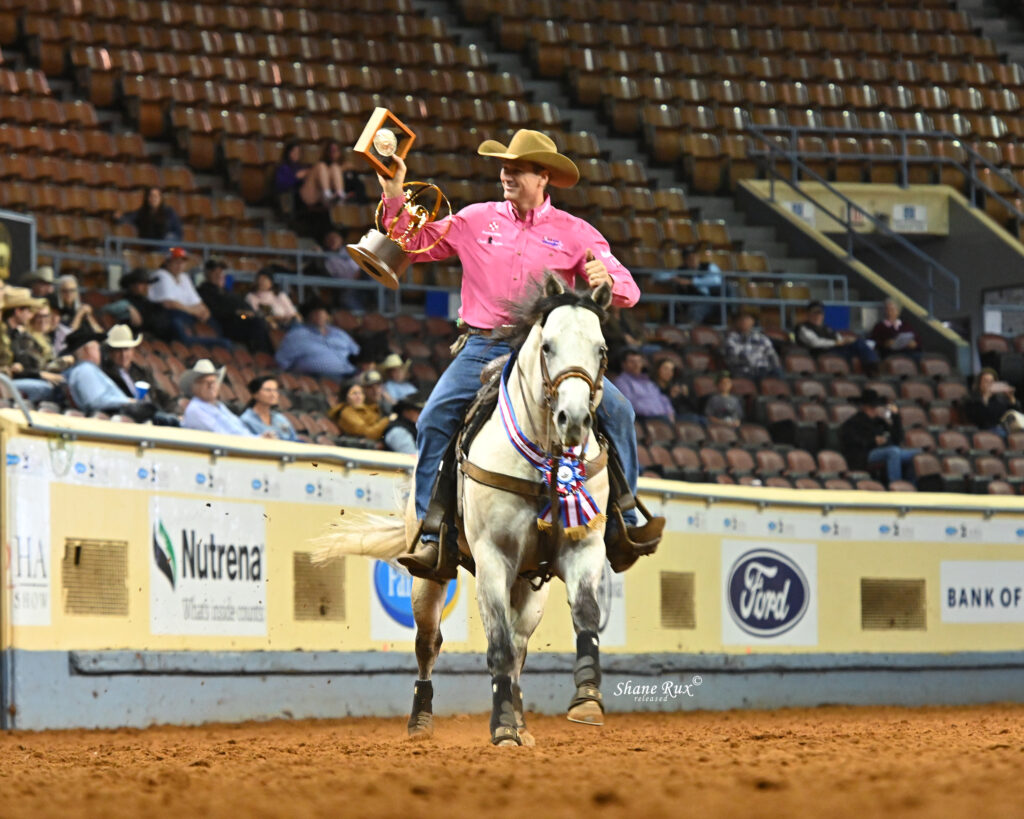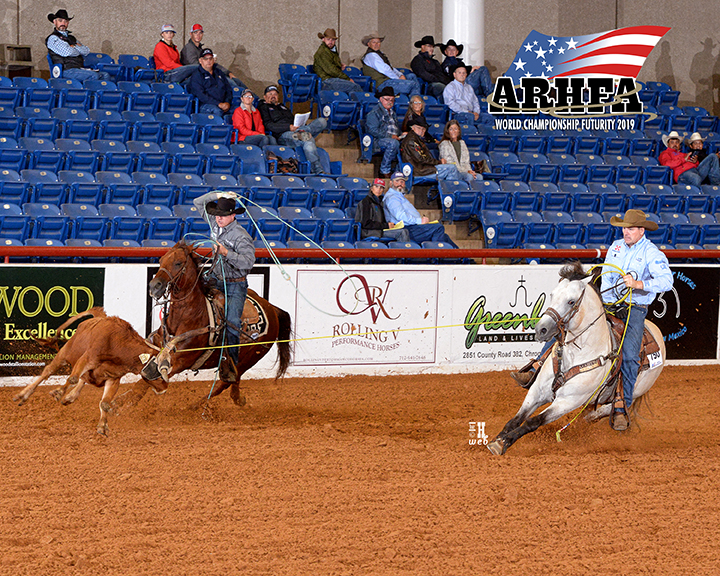 2013 AQHA Gray Stallion • Show Me A Song Joes x Seven S Gunsan Roses • 5 panel N/N • carries gray, cream and dun genes
We purchased "Joe" as a weanling at the Pitzer Ranch Fall Sale in 2013, from Terry and Mary Mailander. He is out of their great mare, Seven S Gunsan Roses, who was 9th in the AQHA World Show in 2007 in Jr. Heading shown by Mark Wray and was a qualifier and point earner in heeling and tie-down roping. Joe is sired by 2011 Sr. Heading World Champion, Show Me A Song Joes. His unique color makes him stand out in the crowd. He was born grey and then turned buckskin. He carries the creme gene, grey gene and dun gene, thus the dorsal strip and barring on his legs. Joe has been very trainable and willing from the beginning. He was started as has a cow horse, but after about 9 months of training we thought he had grown too big to continue that route. We gave him a few months off, sent him to a reining trainer to put a nice handle on him and sent him back down to Luke's to be started in rope horse training. With the help of trainer Rick Rosaschi, Joe quickly became very solid in the roping pen. He qualified for the 2017 AQHA World Show in tie-down, heading, heeling, ranch riding and performance halter – making him a Super Horse Contender at his first World Show at the age of 4. He finished 6th in Jr Heading and 11th in Performance Halter Stallions, and 11th overall in the Super Horse contest. He also ended up 2nd in the 2017 AQHA Honor Roll in the Jr. Heading and 5th in the performance halter stallions. On January 29th, he became an AQHA CHAMPION just a few months shy of his 5th birthday. Joe qualified in multiple events for the 2018 AQHA World Show and was a Super Horse Contender again! His first foals arrived in 2017 out of a select group of mares and he began standing to the public in 2018. Because he possesses three of the color genes, there will be a ton of opportunity for color in his foals in the future and they are sure to be performers! BE AT THE TOP OF YOUR CLASS, SHOW A JOE!
Accomplishments
AQHA WORLD CHAMPION
SUPERIOR HEADING
SUPERIOR HEELING
OPEN AQHA CHAMPION
AQHA HALTER R.O.M.
MULTIPLE AQHA WORLD SHOW TOP TEN
MULTIPLE AQHA WORLD SHOW SUPERHORSE CONTENDER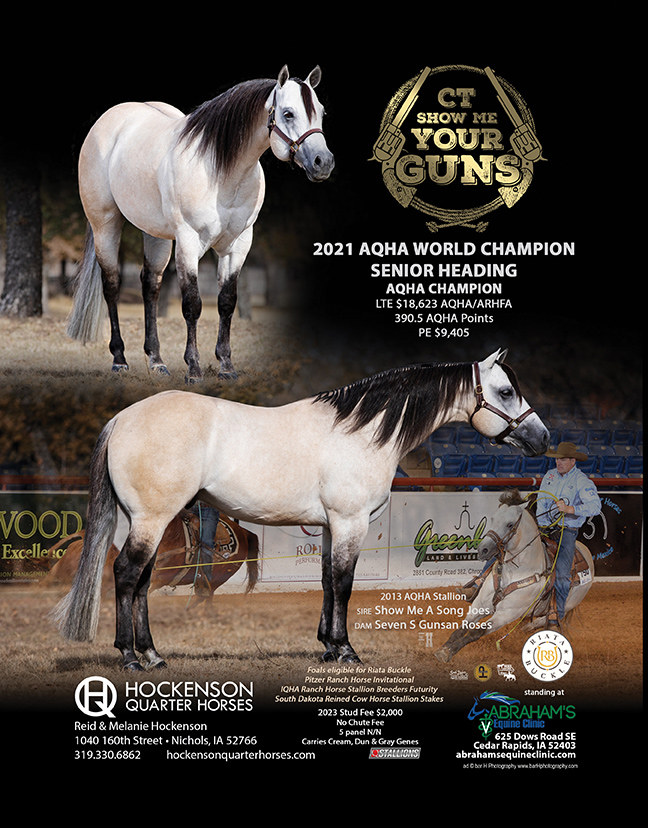 Standing at Abraham's Equine Clinic • Cedar Rapids, Iowa
2023 Stud Fee: $2000 • no chute fee • cooled & frozen semen available
Foals eligible for Riata Buckle Incentive, Pitzer Ranch Horse Invitational and Iowa Quarter Horse Ranch Horse Futurity.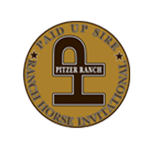 HQ Helluva Cat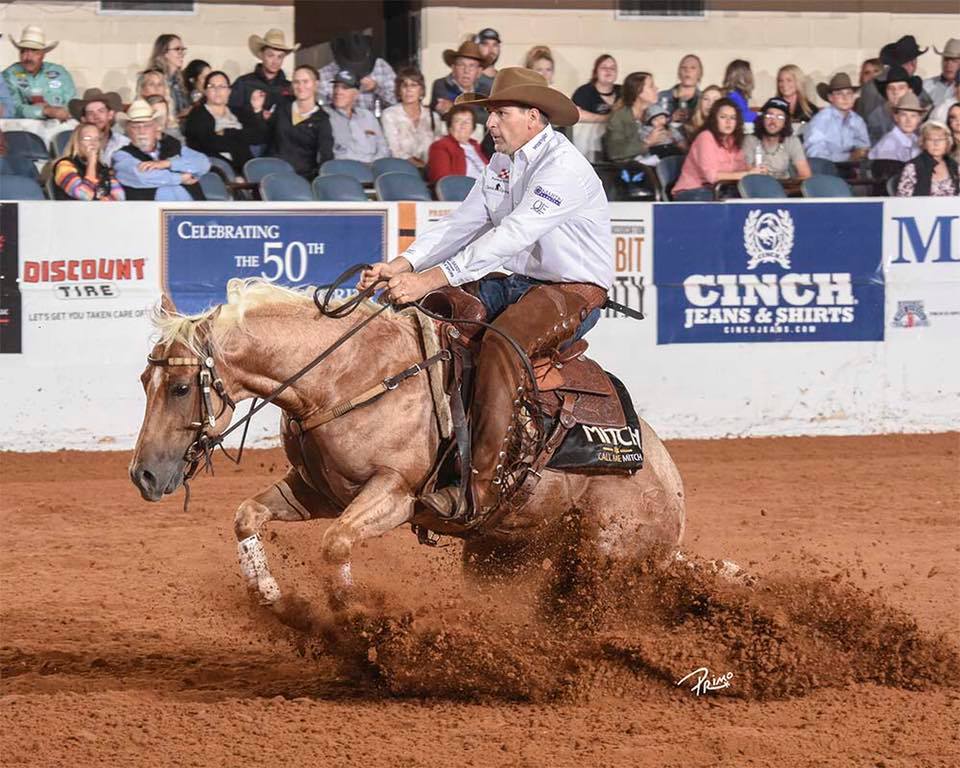 2016 AQHA Palomino Roan Stallion • Metallic Cat x Bound To White Chex
Sired by NCHA Hall of Fame Stallion and Horse of the Year, Metallic Cat. 2019 NRCHA Snaffle Bit Open Futurity Finalist. NRHCA LTE to date $14,000 and still showing. Qualified for AQHA Versatility Ranch Horse World Championship Show. All Around Ranch Horse Versatility Champion.
3rd South Dakota RCHA Road To Texas Stallion Stakes Futurity Open, South Dakota RCHA Road To Texas Stallion Stakes Futurity Herd Work Open Co-Champion, Split 4th North Central RCHA HOLIDAZZLE Midwest Jackpot Futurity Open,
4th South Dakota RCHA Road To Texas Futurity Open, Split 5th North Central RCHA HOLIDAZZLE Futurity Open, North Central RCHA HOLIDAZZLE Futurity Open Fence Work Co-Reserve Champion, AQHA High Point Junior VRH Open Leader
Pedigree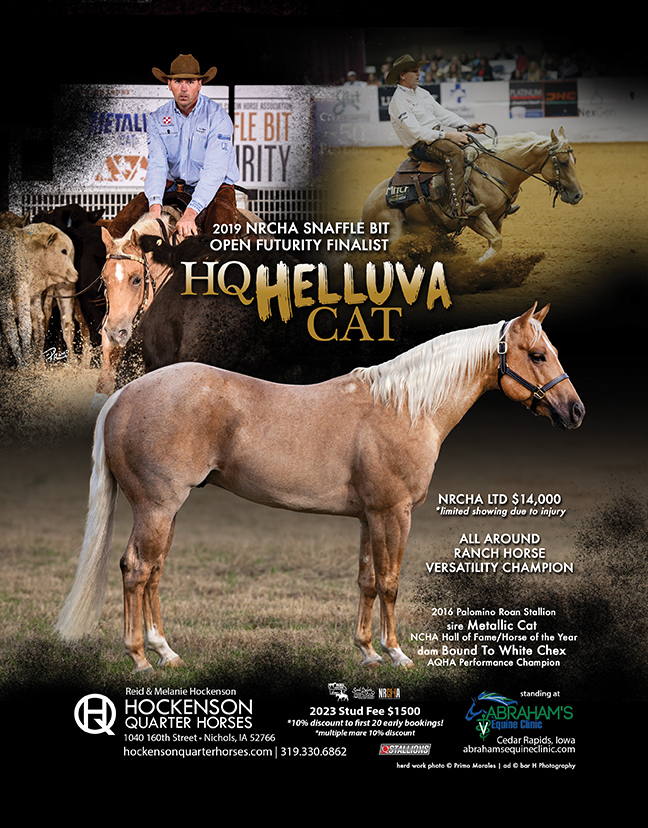 2023 Stud Fee: $1500
GBED N/N, HERDA N/HRD, HYPP N/N, MH N/N, PSSM 1 N/N
Foals eligible for SDRCHA Stallion Stakes, NCRCHA and IQHA Ranch Horse Futurity
HQ ROJO B BARTENDER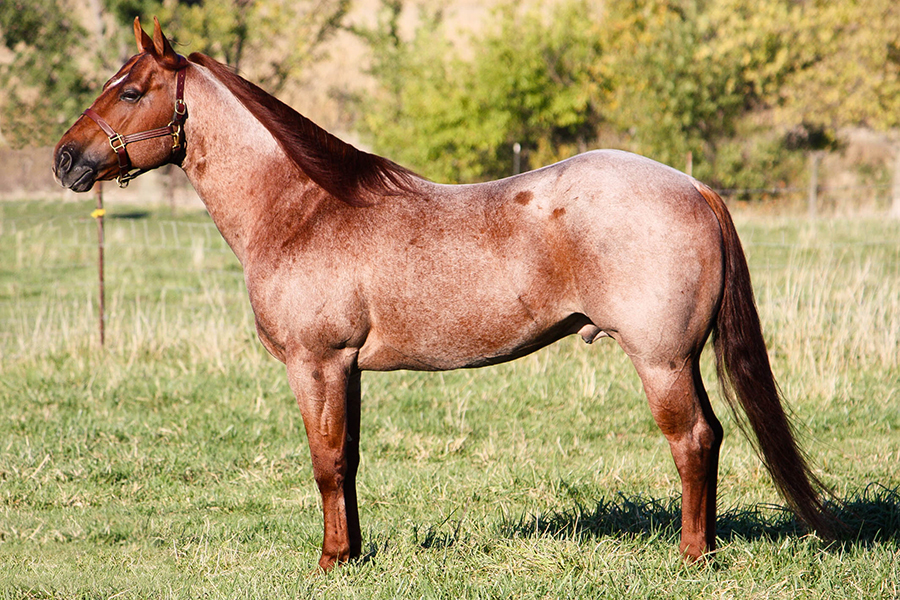 2007 AQHA Red Roan Stallion • Tee J Rojo Jack x Barmaid Glo
We raised "Rojo" and didn't plan on keeping him as a stud, as we already had Jack. But we had numerous people tell us to keep him a stallion and we started to have second thoughts. He had turned into a very complete and pretty horse. His personality has always stood out even when he was a colt. He had already gained a fan club before he was a year old when he became deathly ill with pneumonia and spent Christmas with the family at River Basin Equine Vet. By the time he came home he was already missed by their staff and gained the nickname "fuzzy wuzzy". He is now most known for his contagious yawn and his crazy tongue when he is waiting for his grain. He is extremely athletic for a horse with his foot size and bone and is extremely balanced in his movement. Rojo's colts have a ton of shape and his unbeatable personality. His colts have proven to be extremely trainable and versatile. He throws a high percentage of roans. Rojo stands 15 hands and weighs 1250 lbs.
Pedigree
http://www.allbreedpedigree.com/hq+rojo+b+bartender
Sire of multiple offspring performing in heading, heeling, sorting, jumping and ranch riding, as well as progency earnings!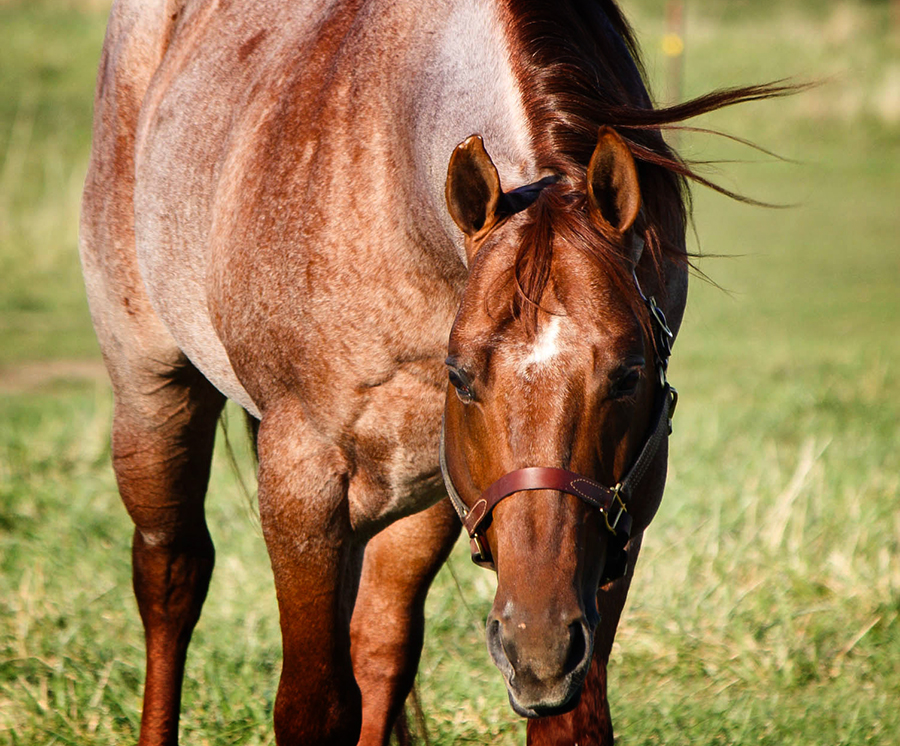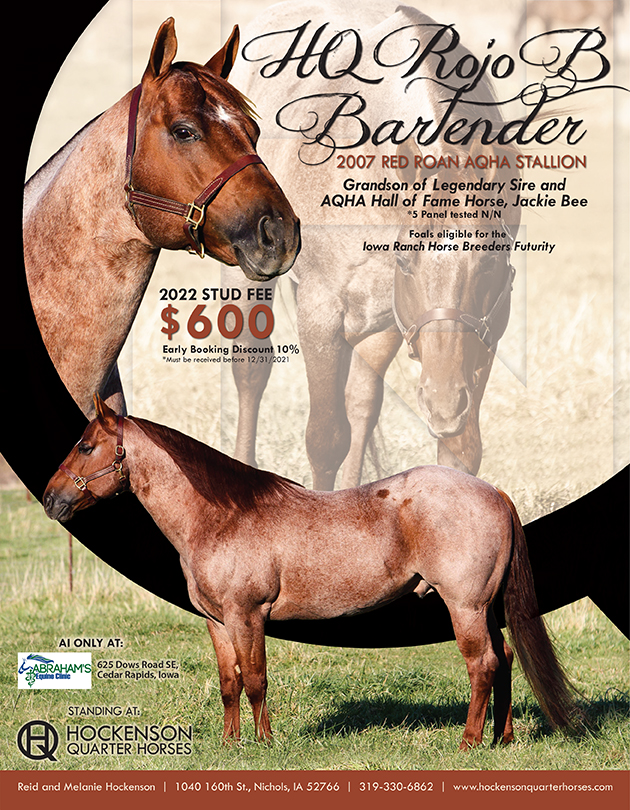 2022 Stud Fee: $600 • Cooled semen and live cover available
(mare care $12/day)