Genuine Red Peg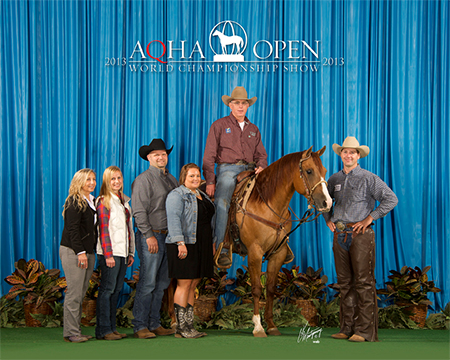 We bought "Gin" in 2013 as an addition to our broodmare band. Luke Jones, of Allerton, Iowa, started her in the roping and she quickly qualified for for the 2013 AQHA World Show. Rick Rosaschi of Gainesville, Texas, prepared and showed her in Junior Heeling at the 2013 World Show. We retired Gin to the broodmare band in the Spring of 2014, with 27.5 AQHA heeling points and 5.5 heading points.
In foal to CT SHOW ME YOUR GUNS in 2021
---
One Hot Pepto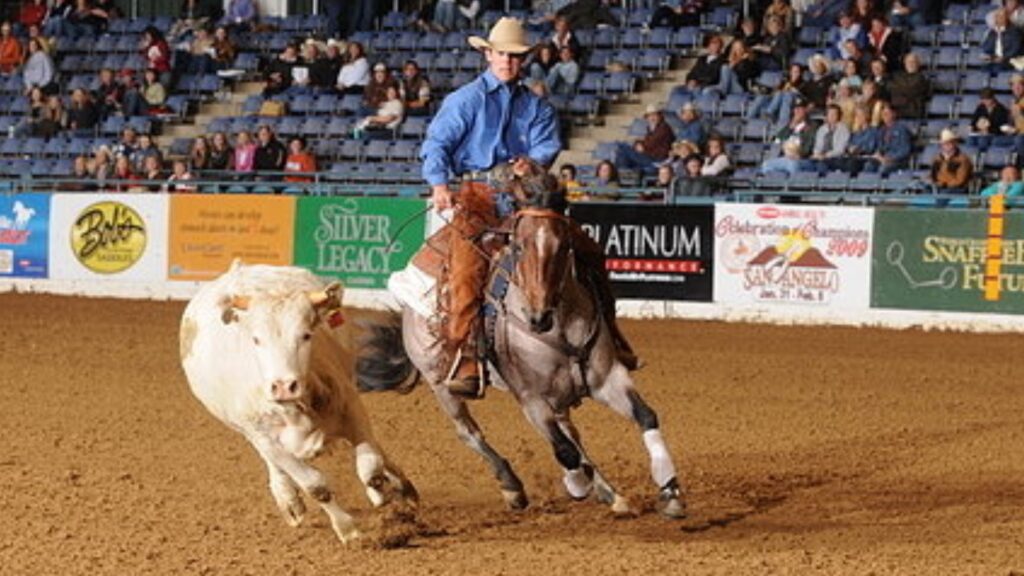 "Penny" won nearly $30K NRCHA and was the 2008 NRCHA Snaffle Bit Futuritiy Intermediate Reserve Champion with BJ Avila. She is a daughter of Pepto Power Play. We are very proud to own this fabulous mare with Chad and Lynn Brigham. She has a 2019 gelding and a 2020 stud colt, both by CD Dyna Cee, who are sure to follow in their parents' footsteps. Open for 2021.
---
Imalilhankyrey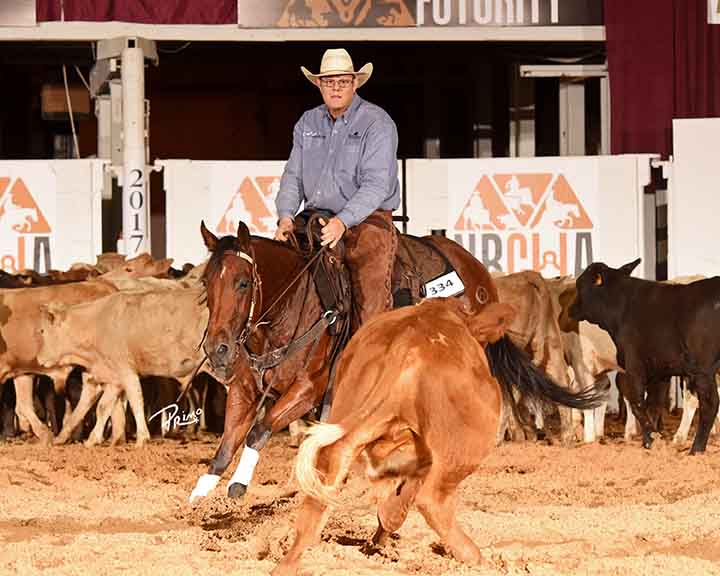 "Bambi" is a daughter of Rey Dual (LTE $123,440, full brother to Dual Rey) and out of Imalilglamourgirl (LTE $9,086). We bought this filly as a yearling and put her in training with Luke Jones Performance Horses. Bambi has had a big stop and a lot of natural cow from the get go. She was Reserve Champion at the 2017 Working Western Celebration NRCHA Futurity with Luke Jones. She competed at the 2017 NRCHA Futurity with Dell Hendricks, where she ended up 9th in L1. She has NRCHA LTE of $8,411.
She has a 2021 sorrel filly by CD DYNA CEE,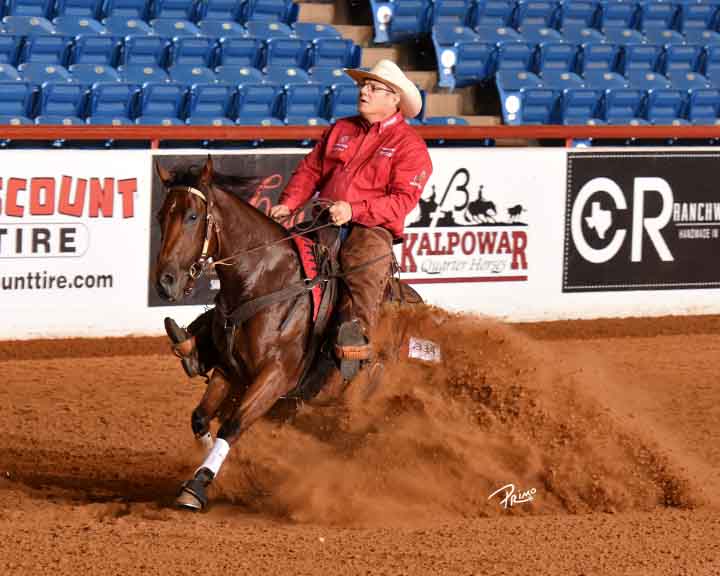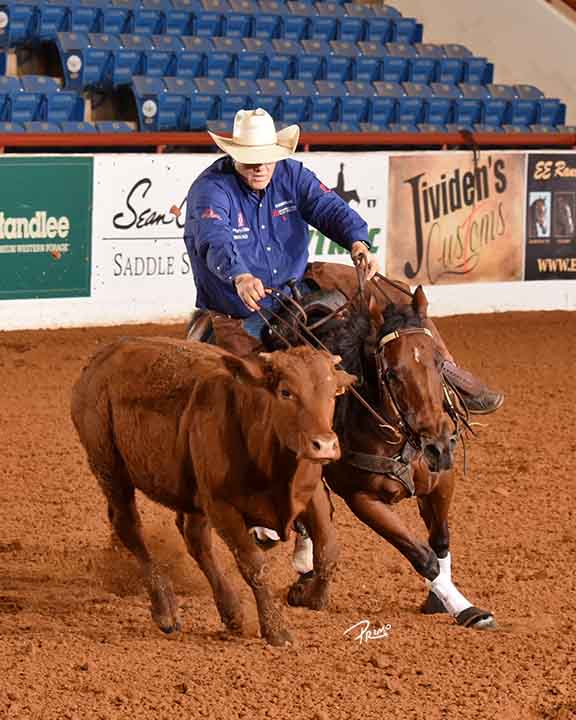 ---
Rosarey
Dual Rey (#2 All-Time Leading Cutting Sire) x Rose Colored Cat (NCHA LTE $141,168, PE $240,631)
She has NCHA earnings of $2,218 and is still being shown by Sarah Murphey.
In 2019 she raised a red roan stud colt by Hashtags for us (HQ Hash It Out).  In late fall of 2019, she went back into training with Sarah Murphey to be shown in the cutting.  Sarah and Rosarey have had quite a bit of success in the short amount of time they have been showing due to the lack of shows in 2020 with COVID.  She is a super gritty, talented mare and we are excited to have a 2022 embryo coming by HQ Helluva Cat!
Very Hot Dress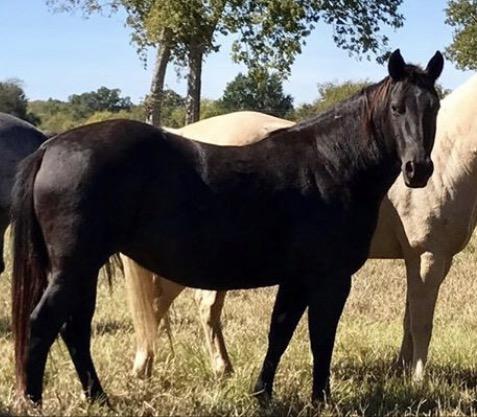 "Hottie" is by Very Smart Remedy (NRCHA/NCHA LTE $103,601 and PE in excess of $1.6M) and out of Shiney Dresser (NRCHA LTE $23,813 and PE in excess of $48K), who is by the great Shining Spark. This mare's pedigree speaks for itself. She is built like a tank and cute as can be! You won't miss her in our broodmare band. She had her first CT Show Me Your Guns grulla filly in 2019.
Has 2021 grulla filly by CT SHOW ME YOUR GUNS.
---
Wilma Gotta Gun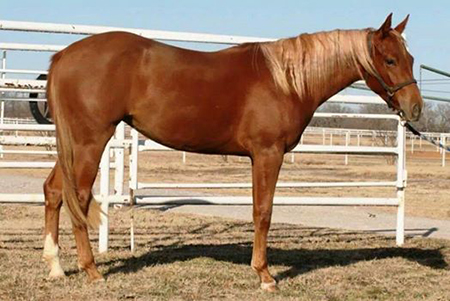 "Wilma" is by NRHA 2 Milion Dollar Sire, Spooks Gotta Gun (LTE $81K) and out of Ifwhizsweredollars (NRHA LTE $609 and PE in excess of $122K). She is a full sister to Ifwhizswereguns, who earned $122K NRHA. Wilma is the dam of HQ Wilma Gotta Kitty by Meteles Cat, earner of $6,479 NRCHA and NRCHA Celebration of Champions Limited Open Reserve Champion. She is also the dam of HQ Girl Totin Guns, by AQHA Champion, CT Show Me Your Guns, who was 3rd in the Yearling In Hand Trail Class in 2020 at the Iowa Ranch Horse Futurity, winning $585. She had a stellar 2020 stud colt by CT Show Me Your Guns. Open for 2021.
CR Lous A Lil Tuff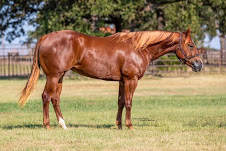 ---
"Lou " is by Woody Be Tuff (LTE $351,063 and PE exceeding $3.1M) and out of Lucindas Catolena (LTE $176,086 and PE $970K), making her a full sister to the great CR Tuff Lucy. We are excited to cross her on HQ Helluva Cat in 2021.
ARC Specialena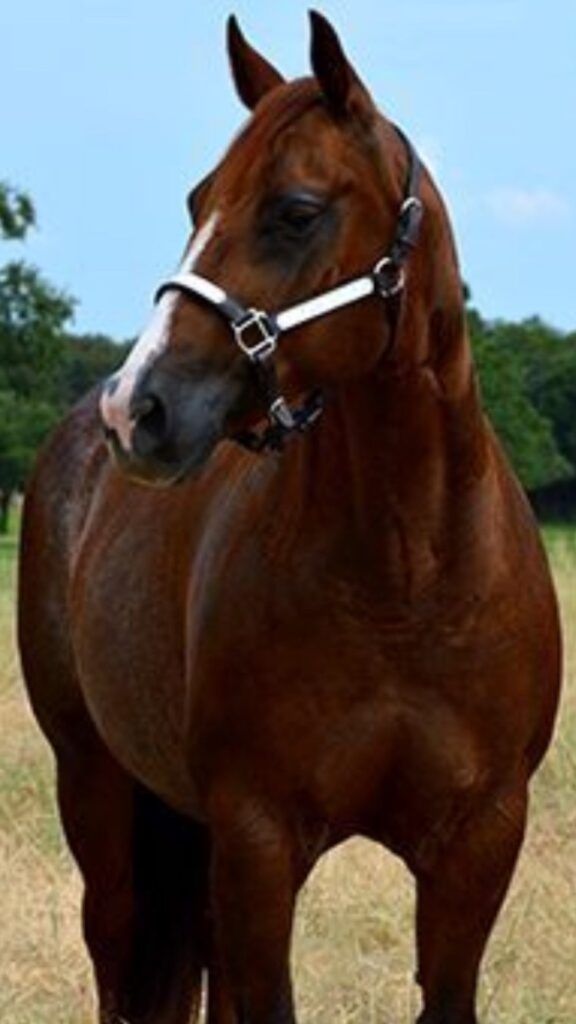 2006 AQHA Chestnut Rabicano Mare
Open for 2021
---
Sevens Brazos Lily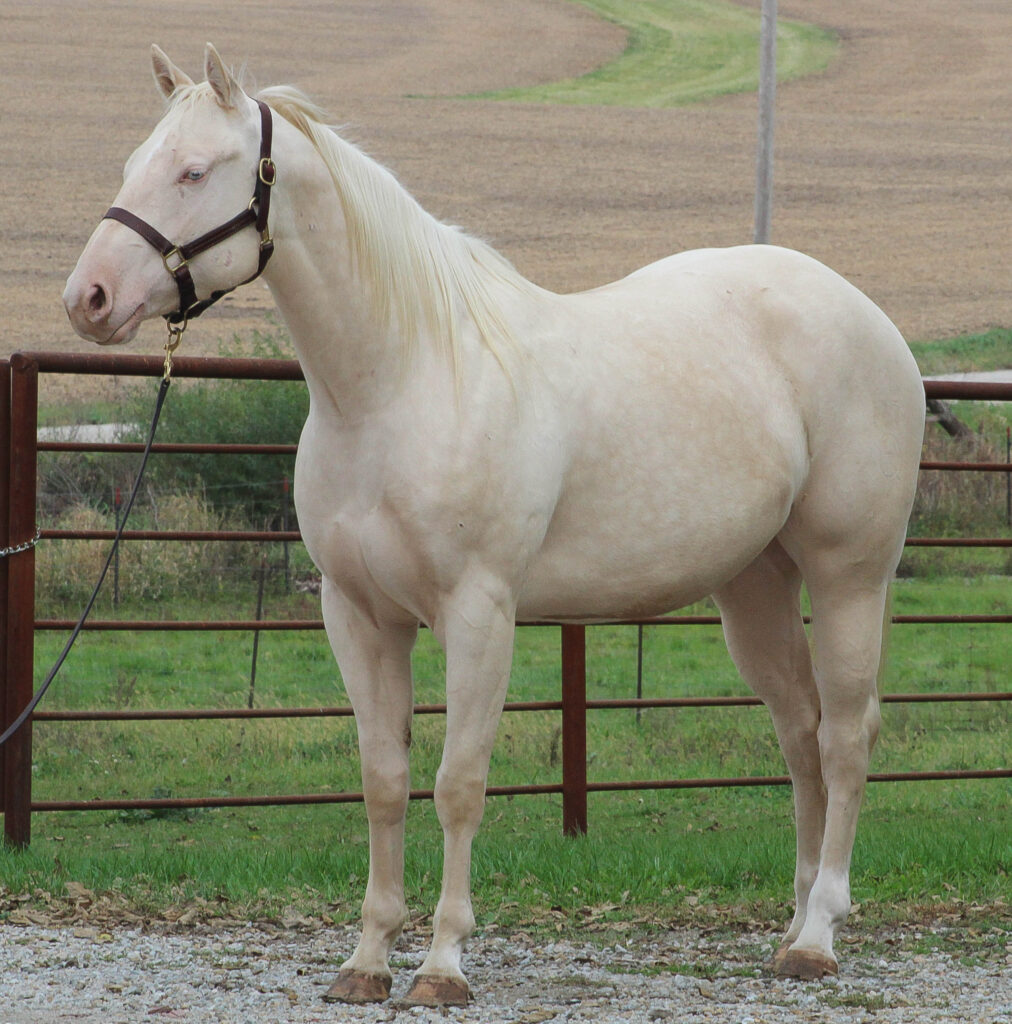 In foal to CD Dyna Cee for 2021
---
Shiners Pearl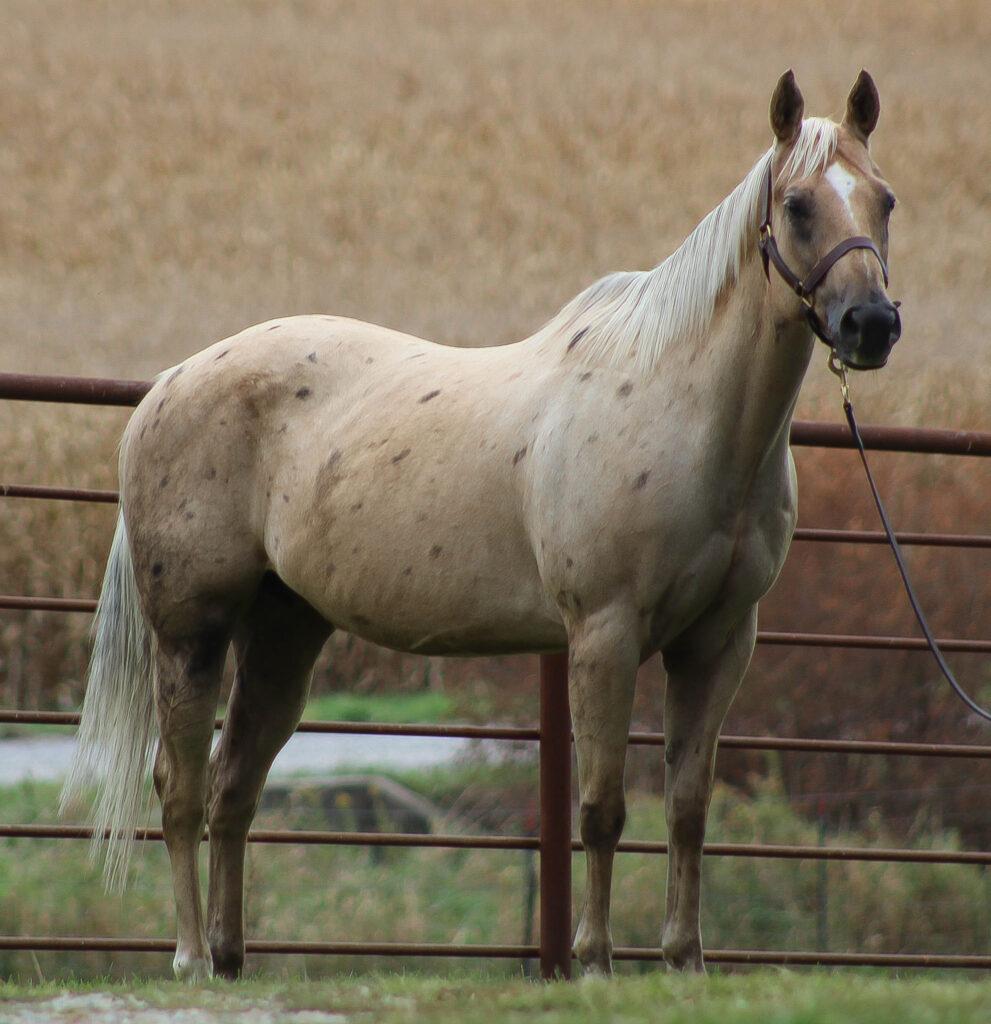 Has 2021 sorrel stud colt by CD DYNA CEE
---
Barmaid Glo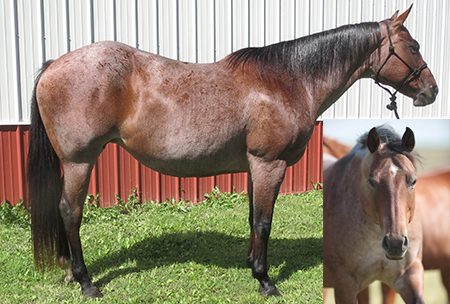 Has 2021 red dun filly by CT SHOW ME YOUR GUNS
---
Spot Two Watch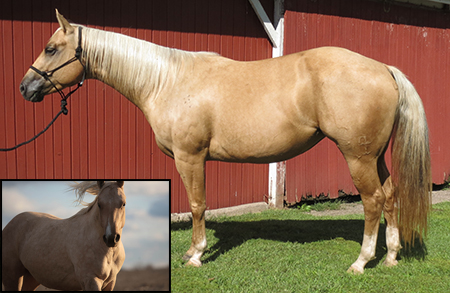 In foal to HQ Rojo B Bartender for 2021
---
A Genuine Bill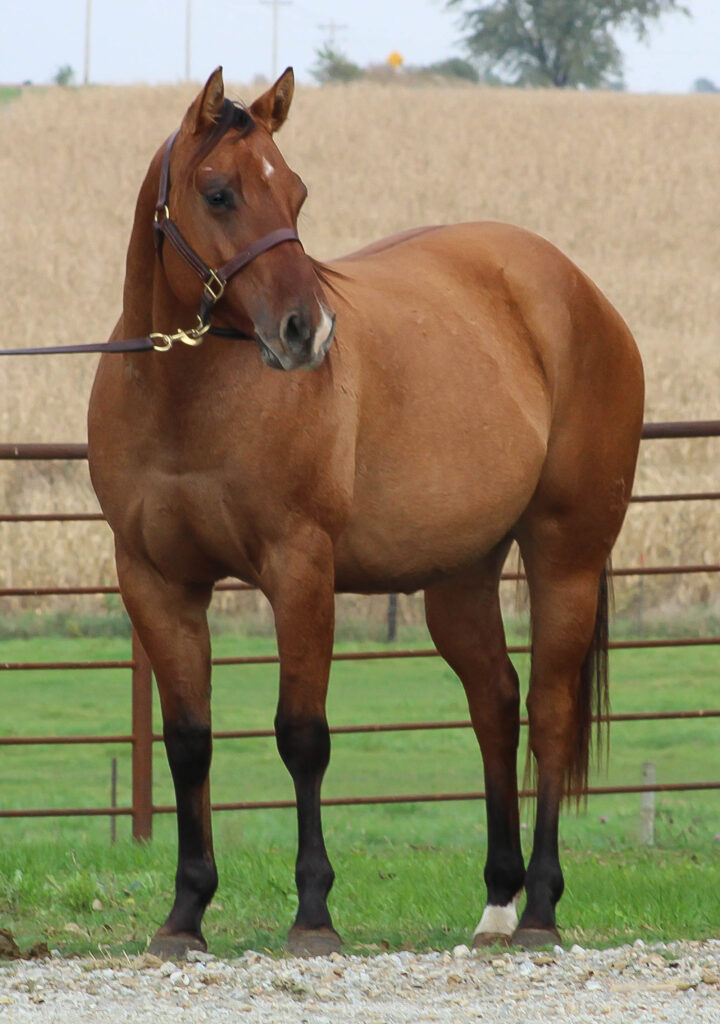 "Billie" is by Joe Jack Red (AQHA Superior Heading & Heeling) and out of a daughter of Genuine Hombre. We bought this mare as a weanling and broke her to ride before adding her to our broodmare band. She has had two nice foals for us by CD Dyna Cee and one by CT Show Me Your Guns.
Has 2021 dunskin stud colt by CT SHOW ME YOUR GUNS
---
Music N Jewels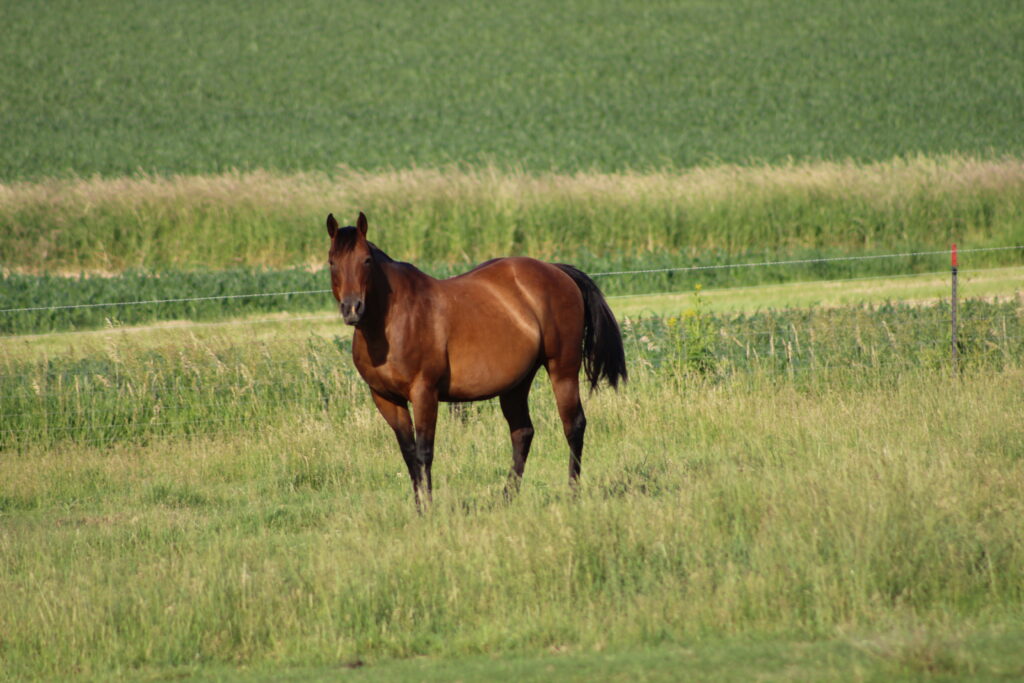 Open for 2021
---
Gunna Be Lucky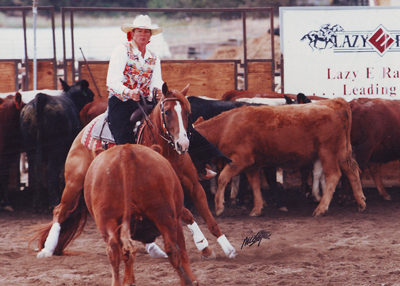 Foaled 2/23/16 sorrel filly with two hind socks and blaze by Very Smart Remedy. We purchased this mare at the NRCHA Snaffle Bit Futurity sale in 2015 from NRCHA Hall of Fame Rider and #1 Lifetime Leading Non-pro Rider, Annie Reynolds. "Lucky" has LTE of $29,415. She was Reserve Champion Non-Pro at the 1998 NRCHA Snaffle Bit Futurity and placed in the top 10 at two other futurities as a three year old. She also placed in the top 10 at two derbies her 4 yr old year. She is a leading producer with offspring earning in excess of $265K including multiple NRCHA open and non pro titles as well as several AQHA pt earners. Perhaps her most well known being Smart Luck with LTE of $241K in NRCHA and NRHA and is a $1M sire.
Open for 2021.
---
Skat Cat Lena
Open for 2021
---
Neat Little Kitty
Has 2021 sorrel filly by CD DYNA CEE and 2021 grulla filly by CT SHOW ME YOUR GUNS
---
GS Kittys Smart Cat
Open for 2021
---
One Tuesday In Time
In foal to CD Dyna Cee for 2021
---
Miss N Lights
Has 2021 grey stud colt by CT SHOW ME YOUR GUNS
---