HQ Blondsroverrated
CD Dyna Cee x Bound To White Chex
2020: 6th SDRCHA Road To Texas Futurity $7500 Ltd Open, shown by Sarah Murphey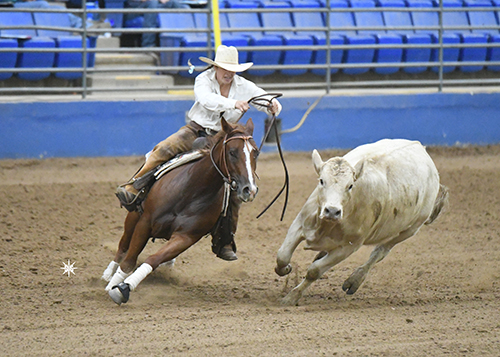 ---
HQ Lucky N Lights
CD Dyna Cee x Gunna Be Lucky
2020: 2nd IQHA Ranch Horse Breeders Futurity 3YO Ranch Riding NP, 4th Open
2019: 1st IQHA Ranch Horse Breeders Futurity 2YO Ideal Ranch Horse NP and Open 2019.
LTE: $1,221 1/18/21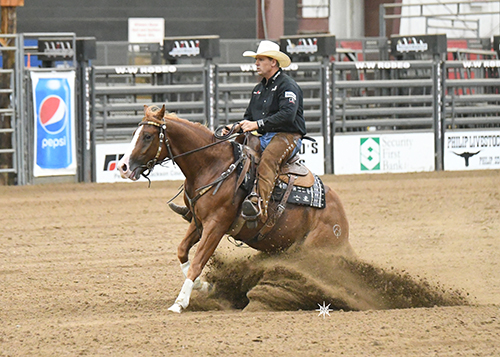 ---
HQ Light Up Topsail
CD Dynca Cee x Music N Jewels
2020: 8th NRCHA Futurity $7500 Ltd Open, 1st SDRCHA Road To Texas Futurity $7500 Ltd Open, 2nd SDRCHA Road To Texas Stallion Stakes Futurity Ltd Open. Shown by Austin Gilley, Luke Jones Performance Horses.
LTE 1/18/21 $5,538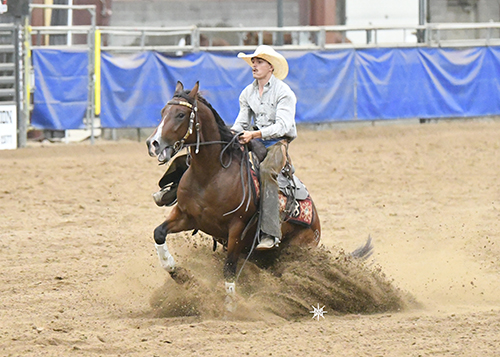 ---
HQ Wilma Gotta Kitty
2016 Red Roan Mare
Meteles Cat x Wilma Gotta Gun
"Kitty" is one of the first of only 12 from the first foal crop of freshman sire Meteles Cat and the first out of her dam, who is by the famed cross that produced Spooks Gotta Whiz! She is a true cross of the modern day cutting and reining horse. This filly is loaded with talent and extremely fancy on a cow.
Winner of the L1 fence work at the SD Road To Texas Futurity and placed 7th in the L1 at the Snaffle Bit Futurity! She also won the fence work at the Idaho Futurity in the L1. Kitty was started at Luke Jones Performance Horses in 2018 and has been in training with Sarah Murphey since April 2019. We look forward to 2021 with her!
---
Rosarey
2014 Sorrel Mare
Dual Rey (#2 All-Time Leading Cutting Sire) x Rose Colored Cat (NCHA LTE $141,168, PE $240,631)
She has NCHA earnings of $2,218 and is still being shown by Sarah Murphey.
In 2019 she raised a red roan stud colt by Hashtags for us (HQ Hash It Out). In late fall of 2019, she went back into training with Sarah Murphey to be shown in the cutting. Sarah and Rosarey have had quite a bit of success in the short amount of time they have been showing due to the lack of shows in 2020 with COVID. She is a super gritty, talented mare and we are excited to have a 2022 embryo coming by HQ Helluva Cat!
CT Show Me Your Guns
2013 AQHA Gray Stallion
Show Me A Song Joes x Seven S Gunsan Roses
AQHA CHAMPION
AQHA SUPERIOR HEADING
2017 AQHA WORLD SHOW 6TH PLACE JR HEADING
2017 AQHA WORLD SHOW 11TH PLACE PERFORMANCE HALTER STALLIONS
2017 AQHA WORLD SHOW 11TH PLACE SUPERHORSE
2017 HONOR ROLL 2ND PLACE JR HEADING
2017 HONOR ROLL 4TH PLACE PERFORMANCE HALTER STALLIONS
2018 BLACK HILLS STOCK SHOW OPE GRAND CHAMPION STALLION
---